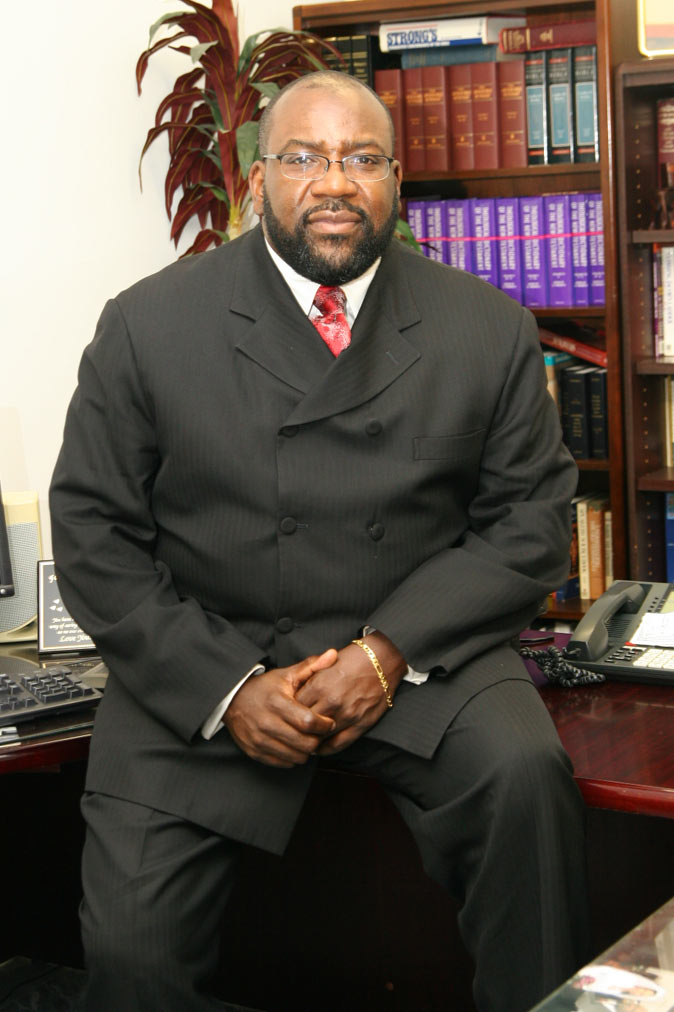 Carlton C. Spruill
Senior Pastor
Reverend Carlton C. Spruill Sr. is the Senior Pastor of the Allen Memorial Church Of God in Christ since 1987. He is the third pastor in the history of our church. He is a graduate of the State University of New York at Stony Brook and a scholar of the Alliance Theological Seminary..
Pastor is deeply committed to the pastoral service, Family and Community. He is a spiritual leader with a passion for the Kingdom of God and all people. Pastor Spruill is innovative and creative. He is an author, administrator, preacher and teacher of the Gospel of Jesus Christ. He is a builder of people. His ministry and community service is sensitive to the needs of all people. The Allen Memorial Church is a progressive ministry which displays a God given vision for relevant ministry in this era. The various ministry programs of the church are representative of pastor's sensitivity to people and his commitment to relevance and advancing of the Kingdom of God. There arescores of ministry programs that meet the changing needs of family and community.
Pastor Spruill is a leader of distinction with proven Kingdom results. Pastor Spruill is a strategist and works untiringly for the people of God. He is admired and respected for his contributions to the church, family and community.
Pastor Carlton Spruill is a servant of great distinction and humility. He is most grateful for his wife Carol and their children.